Building Maintenance Checklist, Building systems maintenance suggestions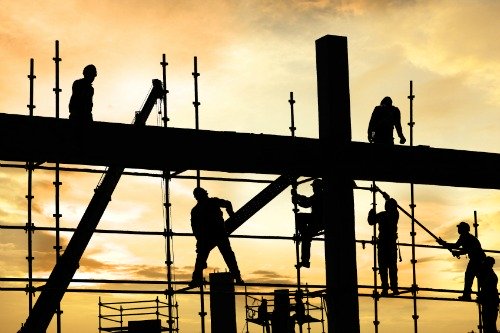 This building maintenance checklist known as building systems maintenance suggestions can be used to develop a maintenance program tailored to the equipment in any specific building. Before developing the check list, a building equipment list should be compiled.
The manufacturer's suggested maintenance tasks and the frequency of such should be reviewed and incorporated into the preventive maintenance program.
Suggestions can for the most part, be done by the building staff. Some procedures will have to be undertaken by skilled tradesmen but it is left to the discretion of the building superintendent as to when they should be called in.
Building Maintenance Checklist Components

Systems:
Air systems.
Coils.
Chillers.
Cooling towers
Condensers
Boilers.
Controls.
Pumps.
Heat pumps.
Exhaust and transfer fans.
Humidifiers.
Fan coils and unit heaters.
Furnaces.
Packaged terminal air conditioners.
Rooftop units.
VAV and other boxes.
HVAC water distribution system.
Steam system.
Miscellaneous.

Air Terminal Maintenance Suggestions


Boiler Maintenance Suggestions


Chiller Maintenance Suggestions


Control Maintenance Suggestions


Cooling Tower Maintenance Suggestions


Exhaust Fan Maintenance Suggestions


Building Water System Maintenance Suggestions


Furnace Maintenance Suggestions


Humidifier Maintenance Suggestions


Air Systems Maintenance Suggestions


Rooftop Unit Maintenance Suggestions


Steam System Maintenance Suggestions


Unit Heater Maintenance Suggestions


Window AC Maintenance Suggestions


Return from Building Maintenance Checklist to homepage