General Fan Information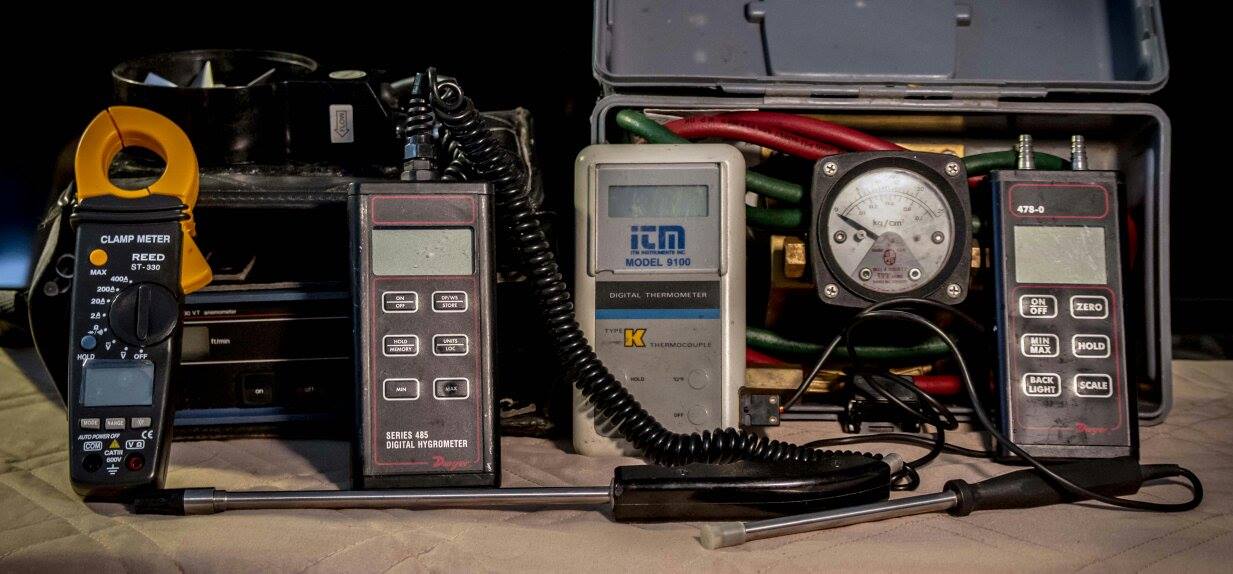 General fan information:
RPM
Revolutions per minute of the fan. If a speed change is anticipated, include RPM of the motor as well as size and bore of both drive and driven sheaves.
CFM
Cubic feet per minute.
RA
Running amperes.
NLA
No load amperes. Belt removed but not the sheaves.
VN
Voltage on the motor name plate.
VA
Actual voltage from field test.
FLN
Full load amperes listed on the motor name plate.
PTI
Total inlet pressure to the fan. Measure this as close to the inlet and as directly into the air system as possible.
PSI
Static inlet pressure. Use the static connection on the pitot tube.
PVI
Velocity inlet pressure. This is the total inlet pressure minus the static inlet pressure.
PTO
Total outlet pressure from the fan discharge.
PSO
Static outlet pressure from fan discharge.
PVO
Velocity outlet pressure. This is total oulet pressure minus static outlet pressure.

Fan pressures are normally recorded in inches of water. 27.7" of water pressure equals 1 psi or pound per square inch.
Motor Electrical

General motor information:
A = amperes.
V = voltage.
PF = Power factor.
W = Watts.
KWH = Kilowatt hours.
EFF = Efficiency.
PH = Phase factor.
KW = 1000 watts.
KVA = Kilovolt amperes.
NP = Nameplate.
NL = No load.